Apoptosis is a physiologically active and spontaneous programmed cell death method, while pyroptosis is a highly inflammatory programmed cell death method. Creative Bioarray can provide customers with pyroptosis related inflammatory factors expression level detection services to make your research on pyroptosis more accurate and convenient.
Background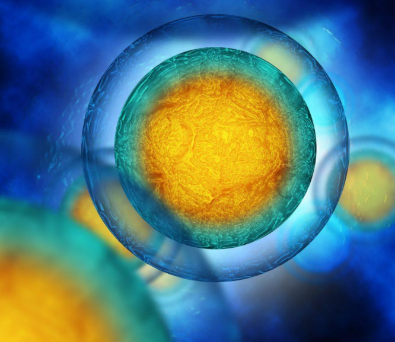 Pyroptosis is a highly inflammatory cell death mode, which can accelerate the immune response to resist the invasion of pathogens and promote the elimination of pathogens.
Because of the formation of micropores in the cell membrane, pyroptosis cells lose the ability to regulate the entry and exit of substances. The osmotic balance on both sides of the cell membrane is broken, and the inflammatory factors and pro-inflammatory mediators are released.
Our Services
There are two ways of pyroptosis:
Classical pathways that rely on Caspase-1.
Non-classical pathways that rely on Caspase-4, 5, and 11.
Both of these pathways can cause severe inflammation, and IL-1β and IL-18 play an important role in this process. IL-1β can recruit and activate other immune cells, and induce the synthesis of chemokines (such as IL-18), inflammatory factors (such as IL-6), and adhesion molecules. Eventually, the "waterfall benefit" and "cascade effect" are formed, which amplify the inflammatory response and lead to the occurrence of severe inflammation.
Inflammation is a typical feature of pyroptosis. Our services include but are not limited to:
Creative Bioarray uses Western blotting or ELISA to help you detect the levels of a series of inflammatory factors related to pyrolysis, including but not limited to IL-1β, IL-18, IL-6, etc.
Customer Notice
Customers provide
Experimental samplessuch as cells or tissues
Research purpose and requirements
The choice of experiment types
We deliver
Quality-assured reagents and antibodies
Experiment process and experiment record
Data and picture results
Analysis report
Experiment cycle
The time depends on the experiment content
Advantages of Our Services
Professional

Creative Bioarray has professional researchers and instrument platforms. Creative Bioarray has rich practical experience in the research of pyroptosis.

High quality

We provide you with quality-guaranteed experimental reagents and antibodies to ensure accurate and reliable experimental results.

Short time and low cost

We provide customers with the most comprehensive services at the most favorable price and help customers improve the efficiency of research.

Safety

All experiments have signed confidentiality agreements, focusing on protecting customer privacy.
If you are interested in our services, please contact us for more detailed information.
* For scientific research only