Creative Bioarrayhas a prefered basic experiment platform, advanced equipment, a professional technical team, and a strong expert network.Creative Bioarray can provide researchers with experimental services to explore cell necrosis.
Background
Cyclophilin A (CYPA) is also known as peptidylprolyl isomerase A (PPIA), or rotamase A. It is an enzyme, encoded by the PPIA gene located on human chromosome 7. It is also a biomarker of necrotic cells. This protein is a member of the peptidyl-prolyl cis-trans isomerase (PPIase) family. It can catalyze the cis-trans isomerization of proline imidic peptide bonds, which allows it to regulate many biological processes, including intracellular signaling, transcription, inflammation, and apoptosis. Because of its diverse functions, CYPA is associated with a variety of diseases, including atherosclerosis and arthritis, and viral infections.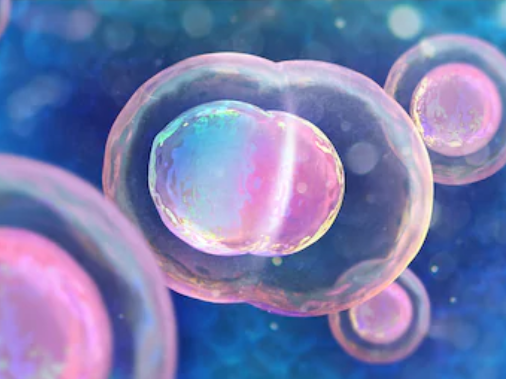 Our Services
Creative Bioarray has many years of research experience in cell necrosis, and can provide you with a one-stop service to make your research more efficient and accurate. Our services include but are not limited to:
Quantification of CYPA by ELISA
Anti-mouse CYPA antibody is coated on the ELISA plate. the mouse CYPA in the sample or standard will be combined with the coated antibody during the experiment, and the free components will be washed away. Add biotinylated anti-mouse CYPA antibody and horseradish peroxidase-labeled avidin sequentially. The anti-mouse CYPA antibody binds to the mouse CYPA bound to the coated antibody, and biotin binds specifically to avidin to form an immune complex, and the free components are washed away. Adding the chromogenic substrate (TMB), TMB turns blue under the catalysis of horseradish peroxidase, and turns yellow after adding stop solution. Measure the OD value with a microplate reader at the wavelength of 450nm. The CYPA concentration is proportional to the OD450 value. The CYPA concentration in the sample is calculated by drawing a standard curve.
Customer Notice
Customers provide
Cell samples.
Experiment content
Test purposeand requirements
We deliver
Experiment process
Instruments and reagents used
Photos and relevant analysis data
Complete experiment report
Experiment cycle
The time depends on the experiment content
Advantages of Our Services
Short time

We have a complete cell culture platform and self-developed cell biology products, which can shorten the testing time and deliver results as quickly as possible.

High standard

The experimenters have many years of successful experiment experience and can guarantee the standard of experiment operation and experiment process.

Complete instrument platform

We have many types of microscopes and flow cytometers and other instruments with high resolution.

Cheap price

We provide customers with the most comprehensive services at the most favorable price, and help customers save scientific research funds reasonably.

One-stop technical service

We provide one-stop services such as cell culture, cell staining and photo taking.
If you are interested in our services, please contact usfor more detailed information.
* For scientific research only