Introduction
Cell necrosis is a permanent cell or living tissue death induced by external or internal physical (heat, stress, radiation), chemical (strong alkali, strong acid and poison), or biological (endotoxin and pathogen) factors. Necrosis is chaotic, disorderly, and uncontrollable. Once it happens, it is difficult to reverse.
The metabolism of necrotic tissues or cells stops and their functions are lost. There are many causes of necrosis. Any factor that can cause damage, as long as its effect reaches a certain intensity or lasts for a certain period of time, completely stopping the metabolism of the damaged tissue and cells can cause the death of local tissues and cells.
There are six types of cell necrosis: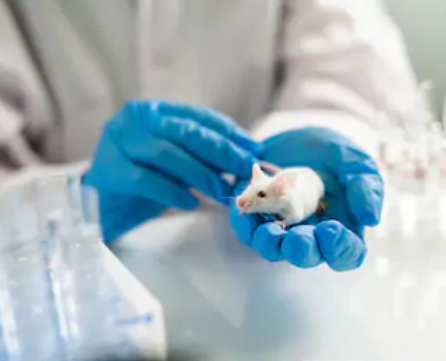 Coagulation necrosis
Liquefactive necrosis
Gangrenous necrosis
Caseous necrosis
Fat necrosis
Fibrinoid necrosis
Our Services
Creative Bioarray provides a variety of efficient and innovative tests and reagents for identifying dead cells, detecting cell cycle, cell proliferation, cell viability and cytotoxicity. We can combine these testing services with apoptosis and other testing services according to your needs. We help you customize experiments to determine the mechanism of cell death and provide you with true and reliable test results.
For a detailed introduction of apoptosis detection technology services, please refer to each service below. Our services including but not limited to:
Service Process
Creative Bioarray can provide you with one-stop cell necrosis related testing services. Some of our services are qualitative cell death testing, cell proliferation testing, cell cycle testing, and cytotoxicity testing. We guarantee the accuracy and reliability of our experiment results, relying on our experienced scientists and advanced technology platform.

Notice
The customer shall be responsible for the materials and information provided, such as experimental delays or economic losses caused by inaccurate information. And information provided by the customer shall be borne by the customer.
Experiment content
Delivery content
Experiment cycle
Qualitative Detection
of Cell Death
Pictures and experimental report
The time depends on the experiment content
Cell Cycle Detection
Pictures and experimental report
Cell Proliferation
Pictures and experimental report
Cytotoxicity Analysis
Relevant data and experimental report
Why Choose Us
Professional

We have a professional technical team, they have rich operating experience and superb technology, can ensure that the inspection is completed efficiently and accurately.

High quality

We have high-quality and rich product lines, which can provide you with high-sensitivity and high-specificity apoptosis detection reagents.

Personalized service

We provide a variety of apoptosis detection methods to meet customers' individual scientific research needs.

Low price

We provide customers with the most comprehensive services at the most favorable price, and help customers save scientific research funds reasonably.

Short time

We have a full set of testing equipment and professional experimental platform to provide customers with services in the shortest time.

Safety

All experiments have signed confidentiality agreements, focusing on protecting customer privacy.
If you are interested in our services, please contact us for more detailed information.
* For scientific research only