Mitotic catastrophe refers to a mechanism of delayed mitosis-linked cell death, a sequence of events resulting from premature or inappropriate entry of cells into mitosis caused by chemical or physical stresses. Creative Bioarray can provide fluorescence microscopy detection of mitotic catastrophe to help your research on cell death.
Background
Activation of caspase2 has been correlated with some cases of mitotic catastrophe. However, as caspase2 can be activated in response to mitosis-unrelated stimuli including DNA damage and heat shock, and some instances of mitotic catastrophe can proceed in a caspase2-independent fashion, caspase2 activation cannot be used as a reliable indicator for mitotic catastrophe.
Moreover, the most widely used markers of apoptosis and necrosis may become apparent in cell death occurring before, during or after mitosis, thus implying that standard end-point procedures for the detection of apoptosis or necrosis cannot discriminate between pre-mitotic, mitotic and postmitotic cell death. Thus, until recently, the only reliable method of detecting mitotic catastrophe relied on the continuous observation of cells by conventional microscopy.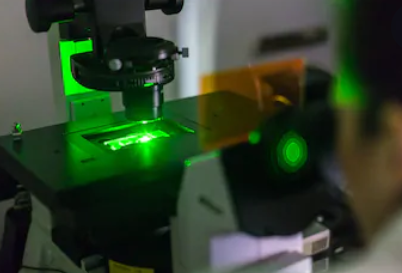 Our Services
Mitotic catastrophe is a non-apoptotic programmed cell death pathway that has been confirmed by research in recent years and has gradually gained attention. Our services include but are not limited to:
Fluorescence Video Microscopy Assay Service
Creative Bioarray can provide you with fluorescence video microscopy assay for the detection of mitotic catastrophe. This technique is based on isogenic colon carcinoma cell lines that differ from each other in ploidy and tumor protein p53 status. Yet, they express similar amounts of fluorescent biosensors for the simultaneous visualization of chromatin (H2B–GFP) and centrosomes (centrin fused to Discosoma striata RFP (Ds-Red)). Coupling fluorescence video microscopy and automated image analysis allow the monitoring of several indicators of the nuclear status, including size, mean intensity and granularity and the establishment of cell fate profiles. Combined with appropriate algorithms, these parameters can be used to automatically identify cells displaying abnormal nuclear morphology that indicates mitotic catastrophe.
Customer Notice
Customers provide
Experiment samples
Project aims
Test requirements
We deliver
Experiment data and any raw images taken using our instruments
Complete experiment report
Experiment cycle
Dependent on the content of each project. Please contact us to get an exact timeline.
Advantages of Our Services
Wide selection

We provide you with a comprehensive method to detect the cell cycle, you can choose according to your needs.

High standard

Our scientists have many years of laboratory experience and can guarantee the standard of experiment operation and experiment process.

Competitive price

We provide customers with the most comprehensive services at the most favorable price, and help customers save scientific research funds reasonably.

Quick turnaround time

We have a full set of testing equipment and professional experimental platform, and feedback results for customers in the shortest time.

Confidentiality

All experiments have signed confidentiality agreements, focusing on protecting customer privacy.
If you are interested in our services, please contact us for more detailed information.
* For scientific research only