Creative Bioarray is dedicated to providing customers with a professional cell biology research platform. We have an experienced team of experts who can provide you with the most professional services in the research of cell death, saving your time and efforts.
Background
Mitochondria play a pivotal role in the process of apoptosis. Changes in mitochondrial membrane potential and membrane permeability are important features of apoptotic cells.
In the process of cell death, the mitochondrial permeability transition pore (MPTor MPTP) significantly changes the permeability of mitochondria. After MPTP is activated, the mitochondrial membrane potential decreases and cytochrome C is released.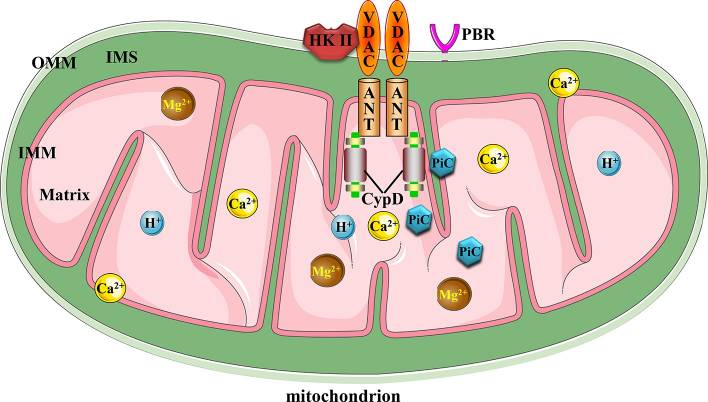 Figure1. The structure of mitochondrial membrane permeability transition pore (Li Y, et al, 2020)
The decrease of mitochondrial transmembrane potential is considered to be the earliest in the process of apoptosis cascade. JC-1 is an ideal fluorescent probe that is widely used to detect mitochondrial membrane potential.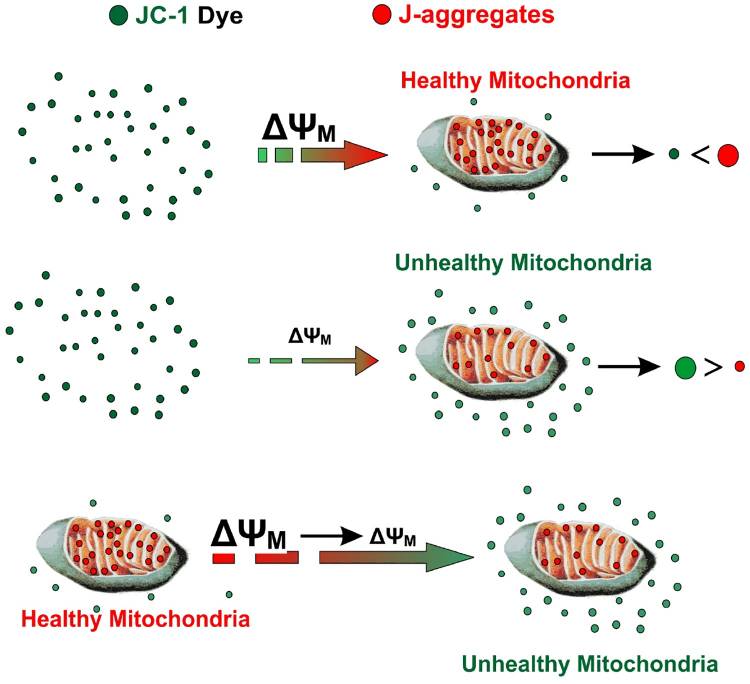 Figure2. JC-1 enters the mitochondria and produces J aggregates (Sivandzade F,et al, 2019)
Our Services
We provide a variety of cell death-related mitochondrial analysis services to meet your needs. Our services include but are not limited to:
Mitochondrial Function MeasurementService
Creative Bioarray provides you with high-quality cytochrome C and membrane permeability test kits and different detection methods such as fluorescence microscope and flow cytometry testing services to help your cell death research such as the studies of apoptosis and necrosis.
MPTP is a non-specific channel composed of the inner and outer mitochondrial membranes. It is believed to be involved in the release of cytochrome C in cell death. There are high-quality cytochrome C and membrane permeability test kits and corresponding testing services available for your choice.
Membrane Potential Detection Service
Creative Bioarray uses the JC-1 fluorescent probe method to detect the mitochondrial membrane potential. The change of the fluorescence signal of the JC-1 probe to detect the change of the mitochondrial membrane potential in apoptotic cells is a quick, simple and effective detection method, which can be used for flow cytometric analysis, fluorescence microscope observation and 96-well fluorescence microplate reading.

Figure3.Use JC-1 dye to detect mitochondrial membrane potential by flow cytometry(Wanessa Carvalho Pires, et al, 2017)
When the mitochondrial membrane potential is high, JC-1 aggregates in the matrix of the mitochondria to form a polymer, which can produce red fluorescence; when the mitochondrial membrane potential is low, JC-1 cannot accumulate in the matrix of the mitochondria to produce green fluorescence.
Customer Notice
Customers provide
Test samples
The choice of test fluorescents and detection methods
Test purposeand requirements
We deliver
Experimental procedures
Result graphs
Data results and analysis reports
Experiment cycle
The time depends on the experiment content
Advantages of Our Services
High-quality products

We provide detection reagents with high sensitivity and specificity.

Professional technicians

We have rich operating experience and superb technology.

Customized services

We provide a variety of testing methods and product options to meet customers' individual scientific research needs.

Cheap price

We provide customers with the most comprehensive services at the most favorable price, and help customers save scientific research funds reasonably.

Short time

We have a full set of testing equipment and professional experimental platform, and feedback results for customers in the shortest time.
If you are interested in our services, please contact us for more detailed information.
References:
Sivandzade F, et al. (2019). "Analysis of the Mitochondrial Membrane Potential Using the Cationic JC-1 Dye as a Sensitive Fluorescent Probe". Bio-protocol, 9(1), e3128.
Li Y, et al. (2020). "Mitochondrial MPTP: A Novel Target of Ethnomedicine for Stroke Treatment by Apoptosis Inhibition". Frontiers in pharmacology, 11, 352.
Wanessa Carvalho Pires. et al. (2017). Ru(II)/diphenylphosphine/ pyridine-6-thiolate complexes induce S-180 cell apoptosis through intrinsic mitochondrial pathway involving inhibition of Bcl-2 and p53/Bax activation. Mol Cell Biochem. 438(1-2):199-217.
* For scientific research only