Apoptosis refers to the orderly and autonomous death of cells controlled by genes in order to maintain a stable internal environment. As a basic biological phenomenon of cells, apoptosis is a process of death that the body actively strives to better adapt to the living environment. The cell apoptosis detection service provided by Creative Bioarray can be used to detect different types and stages of cell apoptosis and analyze the proportion of apoptotic cells.
Background
Early changes in apoptosis occur on the surface of the cell membrane. Phosphatidylserine (PS) is transferred from the inside to the outside of the cell membrane, exposed on the cell surface. Annexin-V is a Ca2+-dependent phospholipid-binding protein with a molecular weight of 35~36KD, which can specifically bind to PS with high affinity. Propidium Iodide (PI) is a nucleic acid dye. It cannot penetrate the intact cell membrane. However, for cells in the middle and late stages of apoptosis and dead cells, PI can penetrate the cell membrane to stain the nucleus red. Therefore, Annexin V-PI double-labeling is often used to distinguish cells in different stages of apoptosis.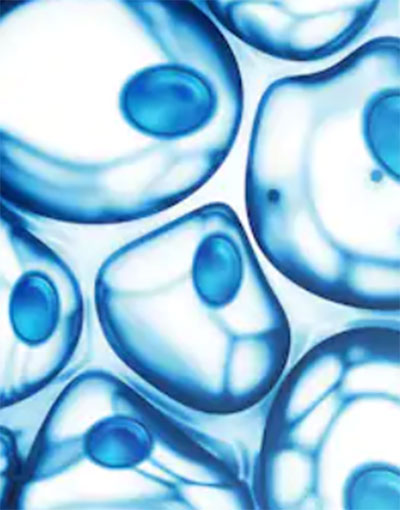 Our Services
We can establish customized research programs and provide one-stop services from cell processing to data analysis based on customers' requests. Our services include but are not limited to:
Annexin V-PI Staining Service
Creative Bioarray uses the PI and Annexin-V double-label technique to detect cellular apoptosis for customers. We label Annexin V with fluorescein, use labeled Annexin V as a fluorescent probe, and use a fluorescence microscope or flow cytometer to detect the occurrence of cell apoptosis. PI dye cannot label apoptotic cells and living cells, but it can bind to the DNA inside the cell through the cell membrane of the necrotic cell. Therefore, Annexin V and PI can be used at the same time to distinguish living cells, early apoptotic cells and necrotic cells. Relying on our immunofluorescence imaging platform, Creative Bioarray can provide customers with high-quality image data.
Experiment Process

Advantages of This Experiment
High sensitivity
Good practicability
Time-saving and simple
Reliable results
Applications
Pathological specimen research
New drug development and gene therapy from the perspective of apoptosis
Early detection and efficacy evaluation of related diseases
Customer Notice
Customers provide
Samples such as paraffin-embedded tissue sections, frozen tissue sections, cultured cells, cells isolated from tissues.
The choice of test fluorescents and detection methods
Test purpose and requirements
We deliver
Experiment process
Instruments and reagents used
Photos and relevant analysis data
Complete experiment report
Experiment cycle
The time depends on the experiment content
Advantages of Our Services
High standard

The experimenters have many years of successful experiment experience and can guarantee the standard of experiment operation and experiment process.

Complete instrument platform

We have many types of microscopes and flow cytometers and other instruments with high resolution.

Cheap price

We provide customers with the most comprehensive services at the most favorable price, and help customers save scientific research funds reasonably.

One-stop technical service

We provide one-stop services such as cell culture, cell staining and photo taking.
If you are interested in our services, please contact us for more detailed information.
* For scientific research only