Introduction
Modern research for drug development mainly focuses on the cellular, subcellular and molecular levels. The study of drugs acting on signal transduction pathways, gene expression regulation mechanisms, and the purification and cloning of some drug receptors provide an important theoretical basis for in-depth understanding of the nature of drug effects and some important physiological and biochemical processes in the body. At the same time, it also provides information for clinical research and safe drug use and reference for the design of long-term toxicity trials and the development of new indications. It is a prerequisite for finding new drug targets. Diseases such as neurodegenerative, autoimmune, and cancer are closely related to cell death. Therefore, understanding the cell death signal transduction pathway and the pharmacological effects of related drugs is of great significance for the development of new drugs.

Solutions for You
Accumulating years of experience, multi-party verification and long-term practice tests, Creative Bioarray has established a complete animal model library. We can provide a variety of effective animal models, including non-human primates, dogs, rats, mice, rabbits, guinea pigs, and small pigs, to test the effectiveness of drugs. We can develop new tumor models and use in vivo bioluminescence imaging systems for in situ tumor and metastatic tumor research. Our model customization is flexible to fit different customers' requirements and meet the needs of different new types of drug development.
Xenogeneic tumor transplantation model
Orthotopic transplantation model
Allogeneic tumor transplantation model
Humanized tumor transplantation model
Transgenic model
PDX model
Digestive system diseases
Endocrine and metabolic diseases
Inflammation and immune diseases
Nervous system disease
Other disease models
Project Process
Pharmacology is a comprehensive research discipline that explains the efficacy, mechanism of action and efficacy of candidate compounds. Creative Bioarray' pharmacology team has extensive experience in drug discovery and development and conducts in vitro and in vivo pharmacology research with a rigorous attitude and best practices in the industry.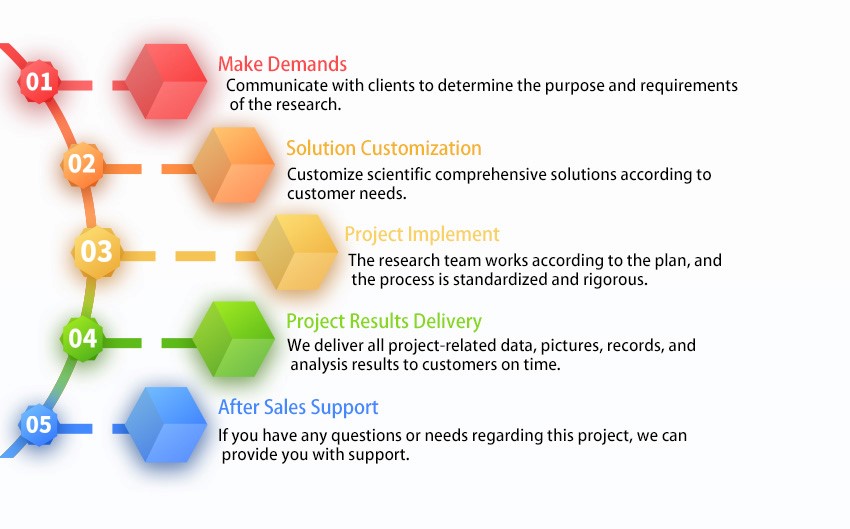 Why Choose Us
Professional Platform and Excellent Team
We have a professional technical platform equipped with advanced instruments. We also have talented and well-trained experts.
Committed to Quality
We put quality first. We provide high-quality products, services and solutions to support customers worldwide.
World-class Service Capabilities
From service order to a final report, our one-stop services provide the best solution for your research. We hope to help you complete your research easily and efficiently.
Customer-centric
We focus on each customer's needs and goals and create the greatest value for customers.
If you are interested in our services, please contact us for more detailed information.
* For scientific research only